Additional Resources
University of Missouri - Integrated Pest Management

Dr. Mandy Bish and Dr. Kevin Bradley from the University of Missouri have summarized research from four years of studying temperature inversions. Their research ramped up in 2017, especially as new formulations of dicamba, an agricultural herbicide, hit the market. There have been several off-target movement incidents that led to signficant financial losses as well as loss of life as tensions flared. The University of Missouri led the charge to try to understand the phenomenon and used data from Missouri, Arkansas, Illinois, Tennessee, and Indiana. Here are their findings: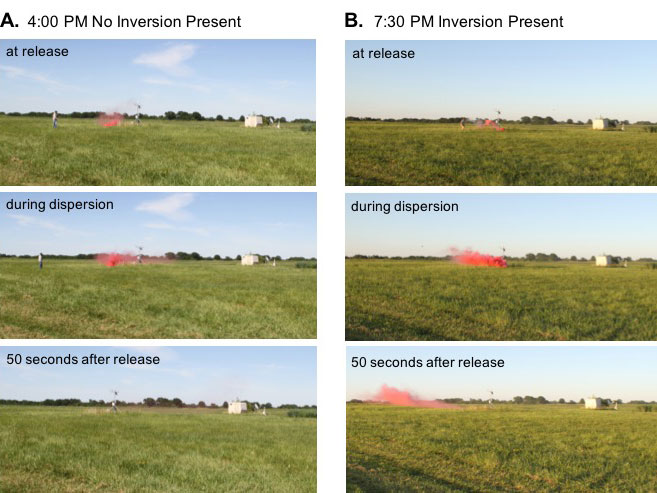 Inversions are common, where inversions formed more than 60 percent of the evenings in the University of Missouri study
Inversions begin forming prior to sunset in Missouri, but were consistent with out-of-state stations

April: 5:00-6:00 pm
May: 5:30-6:50 pm
June: 6:00-7:00 pm
July: 6:00-8:00 pm

Field surroundings influence the time when inversions form, especially fields that had trees adjacent that obstruct wind flow allowed inversions to develop earlier compared to fields that did not have large obstructions

Figure 2: Joe Ikley Ground-truthing smartphone temperature inversion and wind speed apps webinar.

Cool air settles in the lowest point of the field, in some instances the most dicamba injury resulted damage in the lowest parts of the field
Smoke bombs are good indicators of inversions forming, under normal conditions the smoke dissipates and during inversions the smoke lingers (Figure 1)
Mobile apps are still in the validation stages, but it is hard to beat environmental cues, such as low wind speeds and clear skies (Dr. Joe Ikely Webinar).
For more information view the University of Missouri webinar.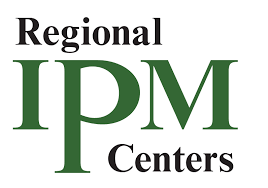 North Central IPM Center's Dicamba and 2,4-D Fact Sheets


The North Central Integrated Pest Management (IMP) Center promotes and facilitates the adoption of effective integrated pest management strategies.
They sponsored the Herbicide-Drift Risk Management for Specialty Crops group that developed a series of Dicamba and 2,4-D fact sheets highlighting pesticide drift issues.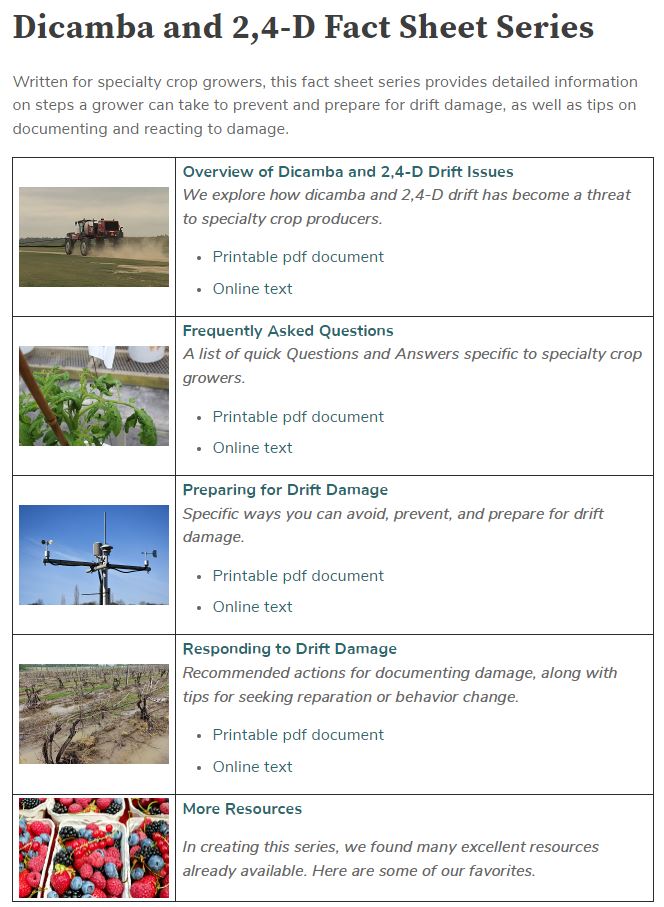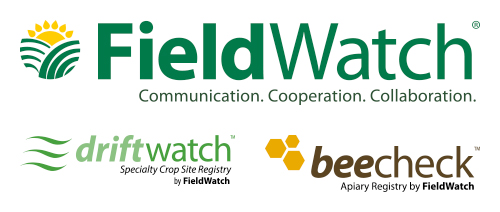 FieldWatch develops and provides easy-to-use, reliable, accurate and secure on-line mapping tools intended to enhance communicate awareness and stewardship activities between crop producers, beekeepers, and pesticide applicators.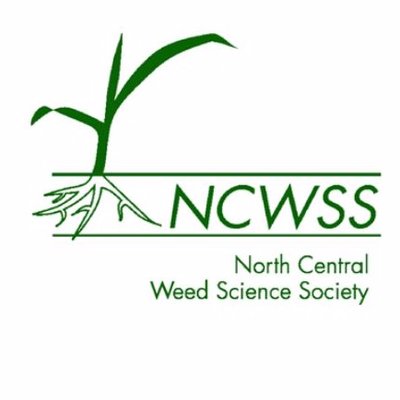 North Central Weed Science Society

North Central Weed Science Society is a professional organization interested in weed science consisting of universities, crop protection industry, government personnel, extension educators and more.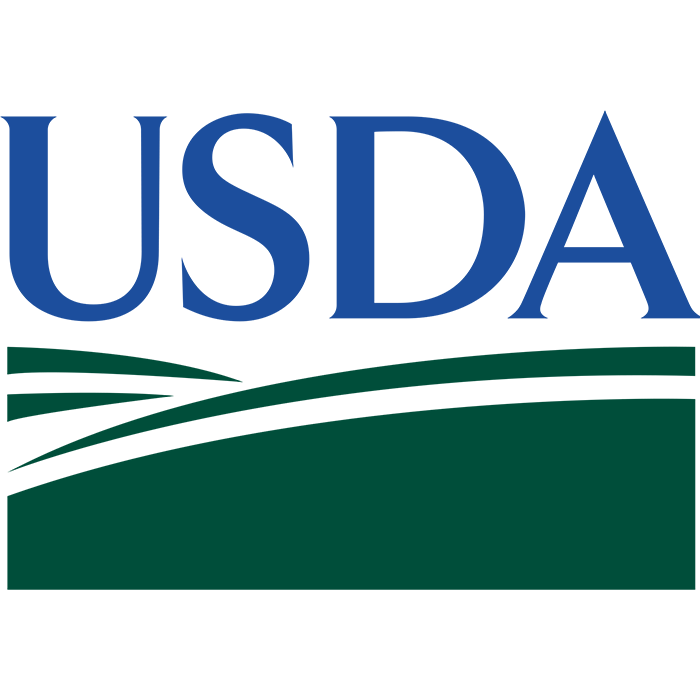 USDA Midwest Climate Hub develops science-based, region-specific information and technologies and delivers these products to agricultural and natural resource managers that enables climate-informed decision making.